Click HERE for a Welcome message and mini-case study…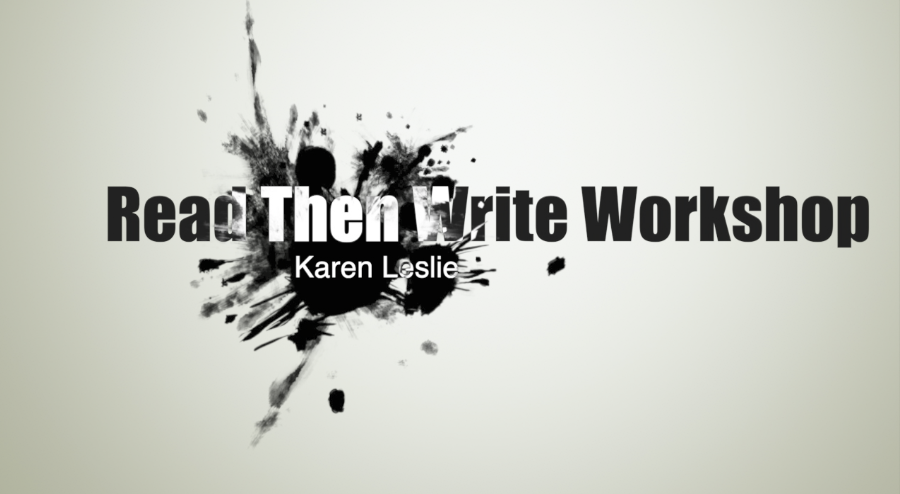 The "Read Then Write Workshop" is my dream place. I want to share it with you. My hope is you'll find your writing voice with the help of this workshop group. If you haven't joined the FB private group, click Read Then Write Workshop (FB Private Group).
Join RTW Facebook Page
The Read Then Write Workshop's approach to improving writing winnows down at least half of my MFA years to a fine point. The rest is the influence, feedback, and joy of my writing buddies and mentors. All together, it works!
So, readers and writers of all levels, whether you want to write better Goodreads reviews, start your novel, haikus, polish your business writing, write pithier social media posts, or simply make up for lost time now that you care about improving your writing—reading what you want to write is a fine first and last step!
This is about the practice and magic of getting good words out of your head and onto paper.
~Karen Leslie
p.s. For links visit "Ways to Connect at RTW Workshop"
Subscribe to the RTW Newsletter and Start Writing Today!